Meet Dr. Osborn
Dr. Osborn is a physician committed to Washington, DC and its people -
Learning from her diverse experiences about what works – and does not work – in today's health care environment gave Dr. Osborn the tools and the impetus to open her own practice. Not content with the "McDonaldization" of medical care that treats many patients like products on an assembly line, Dr. Osborn decided to offer an alternative model of care that benefits both physician and patient.
To that end, Dr. Osborn founded Jessica L. Osborn M.D. PLLC, building on a decade of practice – six of which included public service in Federally Qualified Health Centers at Unity Health Care in Washington, DC's Columbia Heights neighborhood, and later at Baltimore Medical Systems in the Belair-Edison neighborhood of Baltimore, MD. Dr. Osborn then returned to the DC area, broadening her career experience at Washington Primary Care Physicians for an additional three years, primarily serving the Capitol Hill and Eastern Market neighborhoods.
Born in Washington, DC, Dr. Osborn moved to New Jersey as a young child where she spent her formative years, attending Eastern High School in Voorhees, and then Rutgers University, where she graduated with a degree in Biology. She never lost her connection to the District, however, joining her family in frequent visits each year to her grandparents who once lived on 13th & Hamilton Street, NW.
After Rutgers, Dr. Osborn returned to Washington, DC for four years to attend medical school at Georgetown University, and upon graduation left for Galveston, Texas to complete her residency at the University of Texas, Medical Branch. Coming back to Washington to begin her medical practice at Unity was an easy decision, and the years since have only focused her determination to be the best doctor she can be for her patients and their families.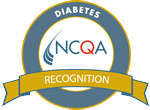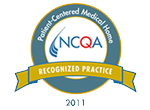 Quality Medical Care
Dr. Osborn has received the highest awards for quality of care in her treatment of diabetes and for providing a quality patient-centered medical home.
Contact Us
1120 19th St, NW #200
Washington, D.C. 20036
Call 202-296-0670
Hours: Monday-Friday 8:30am - 5pm