Policies
Overview
Our office participates with Cigna, Great West, and Medicare (non-par). We are out of network for all other insurances and will gladly give you the coded receipt for you to submit to your plan for reimbursement. Payment for services are due and the time of your visit. Our office accepts cash, checks, and all major credit cards.
HCRAs & HSAs
Health Care Reimbursement Accounts and Health Savings Accounts may offer you more flexibilty in choosing your preferred physicians. Please check with your tax advisor or employer benefits office to see if either of these will work for you.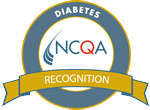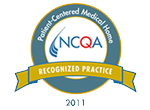 Quality Medical Care
Dr. Osborn has received the highest awards for quality of care in her treatment of diabetes and for providing a quality patient-centered medical home.
Contact Us
1120 19th St, NW #200
Washington, D.C. 20036
Call 202-296-0670
Hours: Monday-Friday 8:30am - 5pm