Practice Vision - Primary Care Medical Home, An Advocate for Your Health
My goal is to build a long-term relationship with you, my patient, as we manage your health together.
The Old System: Patient Care On An Assembly Line
As a physician caring for people over the last decade, I have watched the gradual "McDonaldization" of health care. Too much time filling out forms, too much bureaucracy that gets in the way of care, and patients too often placed on an assembly line, forced into hurried 15 minute visits – no matter their problem or age. I saw the human touch that drew me to medicine in the first place slip away. That isn't why I became a doctor. Finally, I decided it isn't the care I want to provide.
A New Practice: Individualized Care From An Accessible Physician
Instead, I started a new practice, one that gives me greater freedom to advocate for your health so you feel treated as an individual, not a widget on an assembly line. After a decade spent strengthening connections with many dedicated physicians in the DC metro area, I want you to feel you can depend on me to use those connections to your advantage. Patients in my new practice will be one half of a medical relationship built on trust and mutual respect, and will find me accessible in a variety of ways to help alleviate the many anxieties that stem from navigating our complicated healthcare system.
If this model of care appeals to you, I look forward to becoming your physician.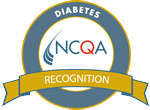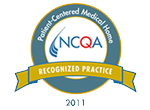 Quality Medical Care
Dr. Osborn has received the highest awards for quality of care in her treatment of diabetes and for providing a quality patient-centered medical home.
Contact Us
1120 19th St, NW #200
Washington, D.C. 20036
Call 202-296-0670
Hours: Monday-Friday 8:30am - 5pm